Fredrik Johansson's website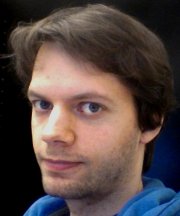 Contact: fredrik.johansson@gmail.com
I'm interested in arbitrary-precision arithmetic, polynomial arithmetic, and computation of special functions. I'm the main author of mpmath and Arb, and coauthor of FLINT.
Starting in September 2014, I'm a postdoc at Inria Bordeaux-Sud-Ouest and Institut de Mathématiques de Bordeaux, working in the LFANT project-team headed by Andreas Enge and Karim Belabas.
From 2010 to 2014, I did my PhD in symbolic computation at RISC, Linz, where Manuel Kauers was my advisor. I have an MSc in engineering physics from Chalmers University of Technology, Gothenburg. I was born in Sweden.
Updates
Publications
This list is also available in BibTeX format (txt file).
Mathematical software
Talks
Music
Doom
My Doom maps and related information.